Cade Alaniz: Player Spotlight
The Palo Verde Yellow Jackets Boys soccer team had an outstanding performance this winter season. The Boys soccer team went undefeated until the very end with 16 wins, 2 ties, and 1 loss to Preuss UCSD in the CIF San Diego Section Championship Game. This has been the best season yet in Palo Verde's soccer history. No PV team has won the Desert League Title, No team has gone undefeated and, No team has made it to the championship game until this year. A big part of the team's success was due to Cade Alaniz, the perfect piece to the puzzle. On Apr 23, 2023, The Palo Verde Junior and Team Captain was presented with the MaxPreps' Player of the Year award in the CIF SDS Conference.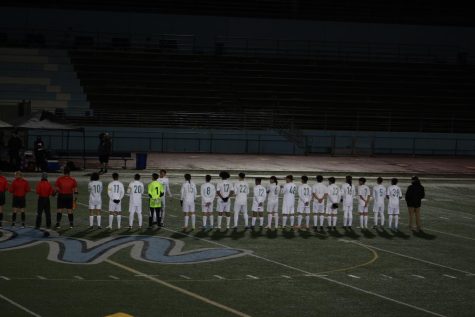 Alaniz was on fire this 2022-2023 season earning 4 Player of the Game awards against Borrego Springs, River Valley, Calipatria, and Wickenburg high schools. Cade Alaniz, who played as a Center Attacking Midfielder had a record-breaking season with 23 goals, 24 assists, and 131 steals in only 17 games. This outstanding performance landed Alaniz in the top 25 in the nation for assists and number 1 in the San Diego Section. He also placed in the top 200 in the nation for goal scoring and number 2 in the San Diego Section.
Cade is an excellent person on and off the field. His contribution to the boy's soccer team was very significant and much appreciated by his teammates. "Cade was definitely an important asset in transitioning the ball to our offensive players, he played a key role in a lot of the goals we scored. He was a great player with an amazing vision on the field and without him, there definitely would have been a huge gap in our offense" said Mark Barth.  "Cade brought everything you could ask for in a teammate and as a leader. He was persistent in his training and competed at a high level. Although he was the best on the team, he didn't let it deter him from putting his teammates and friends first. He always tried to find solutions and always brought up his teammates when they were down. The soccer team was lucky to have him." said Madden Dowling.
Upon receiving the MaxPreps Player of the Year award, Cade said " The award means a lot to me. It was really a surprise to me, to be honest, but it made me really happy knowing that out of tons of talented athletes, I was picked to hold that title, it's a crazy feeling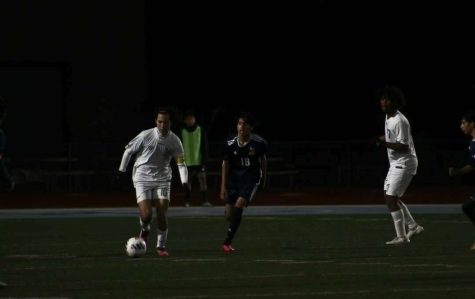 Cade is such an astonishing player and 100 percent deserves the MaxPreps Player of the Year award. All the time and effort he has put into his craft is paying off. When asked "How did you set yourself up for success?" Cade said " A lot of hard work and patience. Practice really does make perfect and I feel like the time and effort I put in really helped me earn this award. My teammates as well, they're amazing people and they always had a positive attitude that really helped me keep my confidence throughout the season, I really couldn't have done it without them."