JACKETS GO BACK TO BACK!!!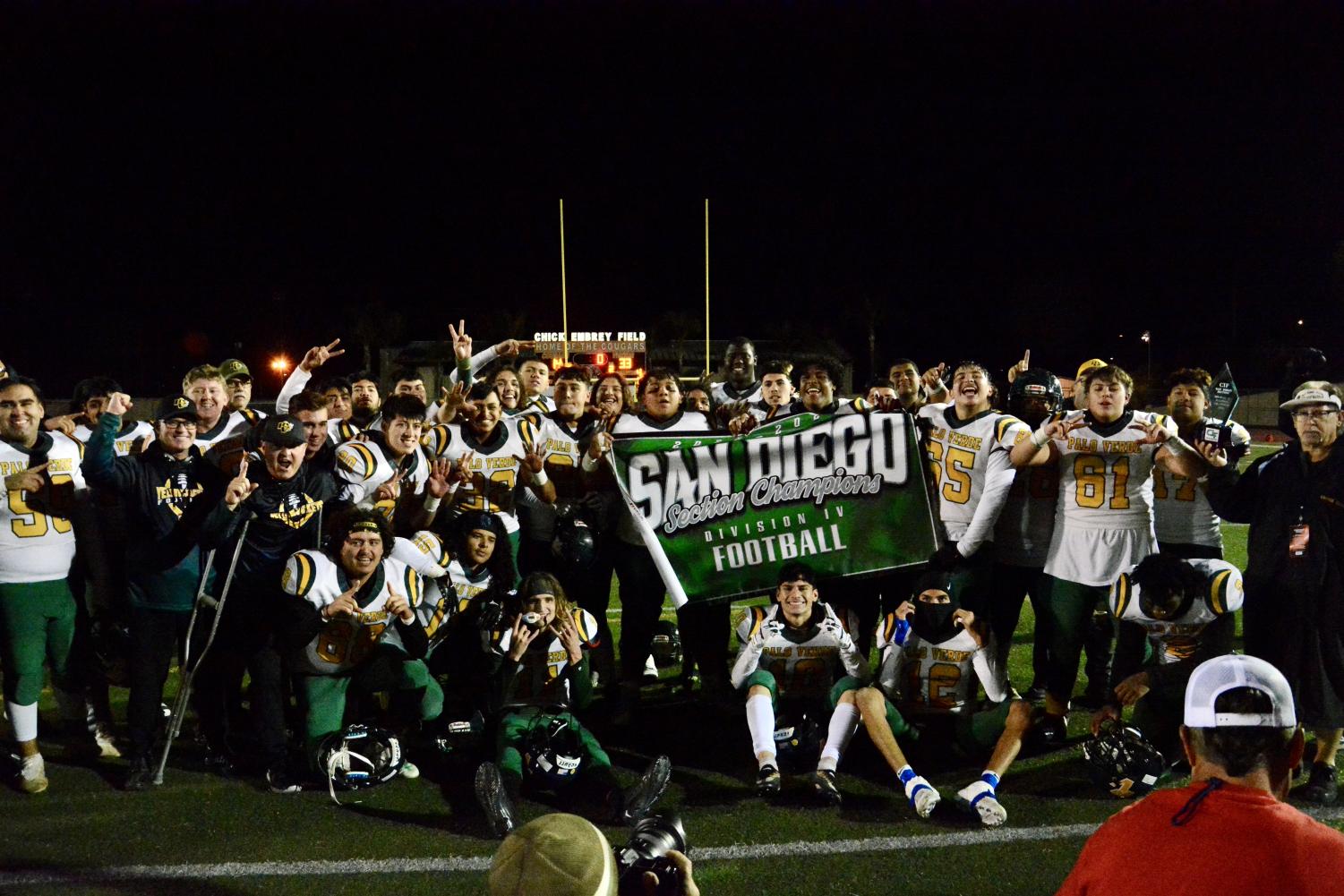 This past Friday the Palo Verde Varsity Yellow Jacket football team defeated the Fallbrook Warriors 33-14 in a dominant victory to become the CIF San Diego Section Division 4 champions. This is the second year in a row that the team became the champions of their division. SBLive Coach of the Week nominee Wally Grant and the Yellow Jackets move on to play in the Division 5 AA regional finals against the Southern Section Division 10 championships Division John Muir Mustangs.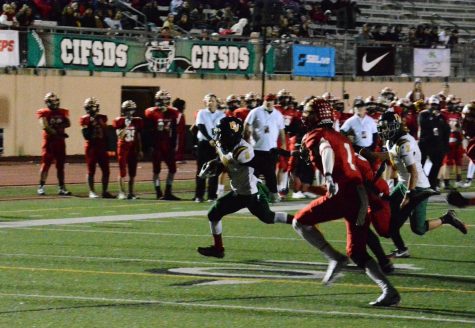 To begin the game, the Yellow Jackets jumped out to a 7-0 lead-off with an 11-yard touchdown run by Markus Macon on their first drive of the game. On Fallbrook's first drive, the Yellow Jackets forced a 3 and out to get the ball back. On the Yellow Jackets second drive, Markus Macon punched in a 20-yard rushing touchdown for the Jackets' second score to make the game 14-0. By the end of the second quarter, the Yellow Jackets jumped out to a 26-7 lead thanks to two rushing touchdowns by Xzavier Bejerano. The Yellow Jackets went stale in the third quarter, punting twice after two non-productive drives. Fallbrook had some momentum going into the 4th quarter after scoring on a 12-yard touchdown pass in the third quarter to make the score 26-14  Palo Verde. With the last touchdown of the night, Jonathan Crowe ran in a 1-yard touchdown to put the game out of reach and the Yellow Jackets won 33-14.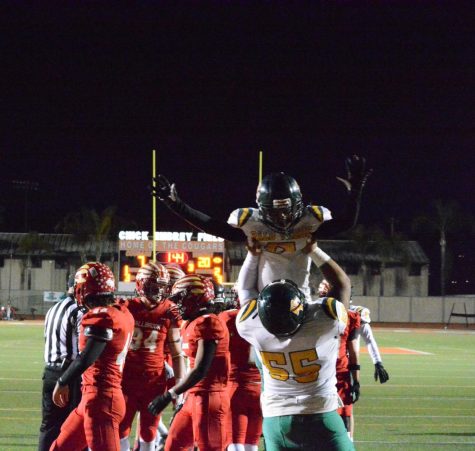 Palo Verde's leading rushers Markus Macon and Xzavier Bejarano combined for a grand total of 325 yards and 4 touchdowns on the ground. Januel Fernandez had 4 yards rushing along with Jonathan Crowe's 28 rushing yards and one rushing touchdown. Xzavier Bejerano led the Yellow Jackets with a total of 9 tackles and his 2 tackles for loss tied Jonathan Crowe for the most on the team. Jonathan Crowe was the only Jacket able to get to the quarterback and record a sack on the night. Landon Salazar had the only interception of the night for either team as he locked down the opposing receivers all night. Last but not least, Senior kicker Joshua Perez made 3 of his 4 extra point attempts on the night as he's been a  consistent asset throughout the season. We want to give a big shout-out to center Carlos Gomez for being a great example for other players and being awarded the Sportsmanship Award.
All of this led to a dominant championship victory over the Fallbrook Warriors as the Jackets get ready to host the John Muir Mustangs in a home game for the opportunity to advance to the Division 5 AA State Championship. Be sure to show your support this Friday at the big game. Let's go Jackets!
Here is the link for tickets for the Friday, December 2nd game starting at 7:30 PM: https://gofan.co/app/events/810749?schoolId=CA11987