Volleyball Senior Night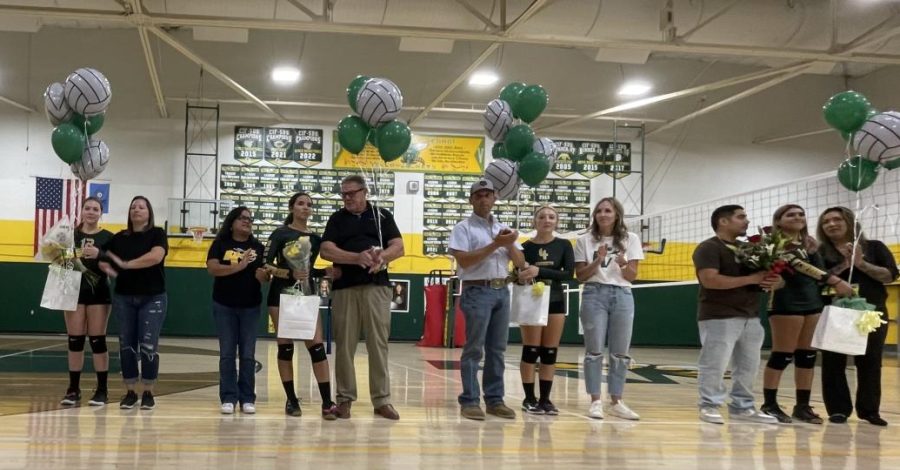 As the fall sports season comes to a close, senior nights are taking place. Senior night is more often than not the last home game of the season. It represents the hard work and commitment the seniors have put in over the years. It is also the time to recognize the seniors' athletic achievements and the family members who have supported them throughout their journey.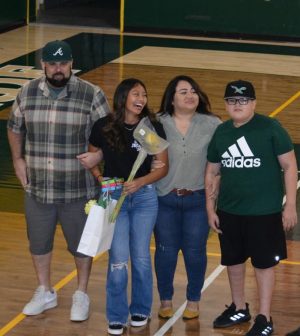 Bree Ortiz is a Palo Verde High School senior; she is the team manager for the volleyball team. Bree Ortiz has been the team manager for one year. She is responsible for keeping track of the Varsity and Junior Varsity stats throughout the season. She is also like a mini coach; she gives the girls encouraging words and is also a pillar to lean on. Bree Ortiz was escorted to the gym by her mom, Veronica Distefano, her dad, Douglas Distefano, and her brother, Enzo Distefano. "It's so cool to be recognized as a senior and have my accomplishments announced throughout the school and in front of my peers," said Bree Ortiz.
Sammy Lopez is also one of Palo Verdes's high school seniors. She is the varsity jacket's middle blocker and outside hitter. Sammy has been playing volleyball for the Jackets since her freshman year; she played two years on varsity and one on junior varsity. Sammy Lopez was escorted to the gym by her mother, Ibeth Lopez, and brother, Adrain Lopez, before the game. "I was nervous to be recognized in front of a crowd of proud Jacket fans," Sammy Lopez said.
Going into her last home game, Sammy Lopez said, "I felt happy going into my last home game. It was a big achievement, and I also felt emotional because it was my last home game in a PVHS uniform."