Yearbooks Out now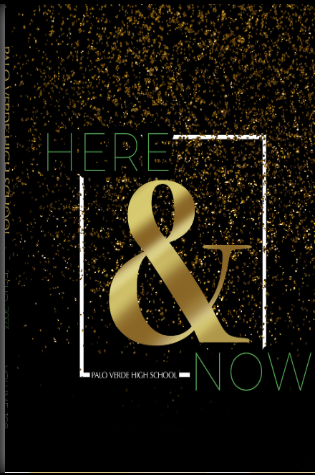 School yearbooks are considered an important part of the high school experience by many people. They are important for saving memories and are a part of our school's history. So when it comes time to start selling the yearbooks you can expect many students to try to get one. However there are a limited number of yearbooks left, so it is important for students to order one now before they are sold out. If you are interested in buying a yearbook you can find them here through this link https://yearbookforever.com.
Why should you buy a yearbook? Many students buy yearbooks because it allows them to look back on their high school memories and see photos of them and their friends. It allows you to relive experiences and see things you may not have noticed the first time. You can look through the pages with your friends and look at many messages and wacky fun pictures. We have many sports pages featuring all our athletes and their achievements throughout the season which has always been popular in our books.
Throughout the year we have had many athletes participating in a variety of sports. We have also had many of them do great things and accomplish great feats. If you played on any of these sports teams you might be interested in checking out the sports pages to look for yourself or for any of your friends. While looking through the pages you can see how far each team was able to go and view the records of each game played.
In our yearbook, we also had many school events and activities. We have many pictures from events varying from spirit week, homecoming, fair, and prom. We also have many clubs and organizations that had their group pictures taken. We also show many pictures of the projects that these clubs were working on. If you have participated in any of these clubs or activities you might want to check out this section of the yearbook. Overall our yearbook this year brings a lot of variety of pictures and activities this year.
For many students, this will be their last year at Palo Verde High School. Many of the seniors will be moving on and starting their life moving onto college or the workforce. So many parents or family members like to buy senior ads for their loved ones. Through this, they can put up pictures, messages, and descriptions of what they love to do and how they are as a person. Senior ads are important because the parents have a great way of saying goodbye and expressing their feelings for their child through something that will live on through books. That they can look back on over the years. Another reason senior ads are important is that they help fund the yearbook and allow us to keep making them in the future.
This year's book brings a unique look to its cover and pages. The staff worked hard on this yearbook often doing workdays after school hours to ensure we finished on time. Many staff members went out of their way to take pictures from school or out-of-school activities to make sure we had what we needed for our book to ensure good quality. When making this book we decided to go with something different, Here's a sneak peek at the yearbook to help get you interested. If you haven't already ordered a yearbook you can order one from this link https://yearbookforever.com but you'll need to keep in mind that there aren't many left and they are selling fast.